Violent acts against Asian Americans and Pacific Islanders (AAPI) communities have been on the rise. At UCSF, we are proud to be committed to dismantling anti-racism. Chancellor Sam Hawgood, UCSF Health CEO, Mark Laret, and Vice Chancellor of Diversity and Outreach, Renee Navarro issued an official statement (available in multiple languages) denouncing these racially motivated attacks. APASA also published a formal statement and included several ways for all of us to take action, speak up and be allies.
Our strength is our united communities. Together, we must speak up against racism and xenophobia of any kind while investing in our mental health through self-care and racial healing.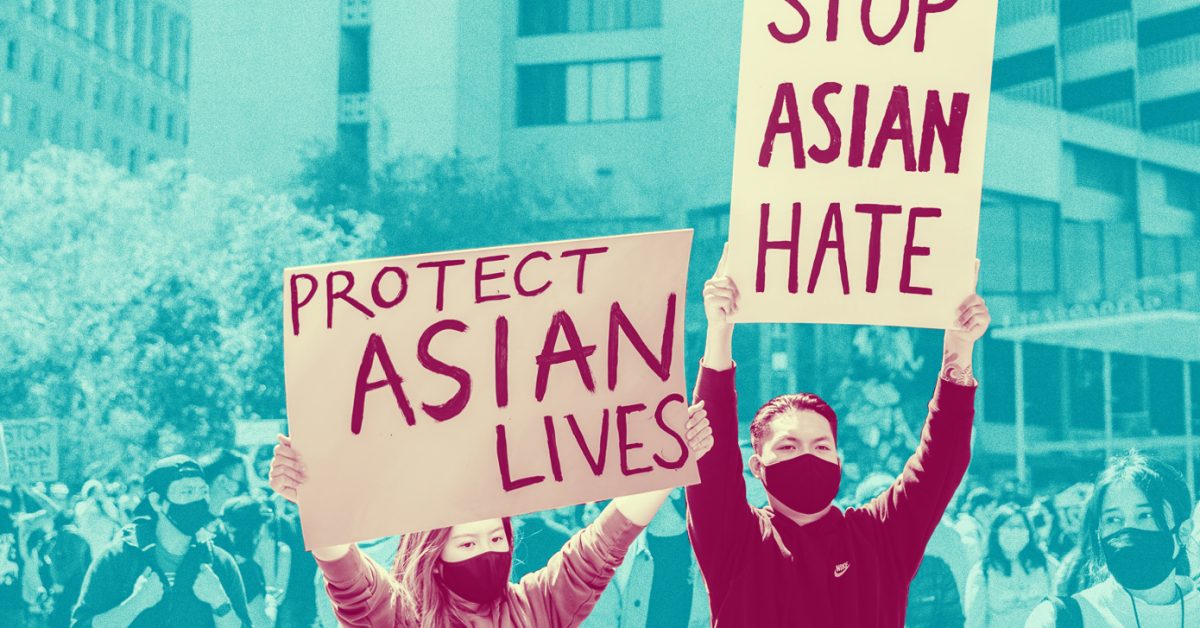 DATA
According to NYPD data, anti-Asian hate crimes have risen by 1,900%  in the past year.
40% of U.S. adults believe "it has become more common for people to express racist views toward Asians since the pandemic began" (Source: Pew Research)
Stop AAPI Hate, a coalition aimed at addressing discrimination against the Asian community amid the pandemic, reported that it has received more than 2,808 firsthand accounts of anti-Asian hate from 47 states and Washington, D.C., from March 19 to December 31 last year. More than 7 percent of those incidents involved Asian-Americans aged over 60 years old.
More than 1,800 racist incidents against Asian Americans were reported between March and May of 2020, according to a United Nations Report (Source: CBS News)
The wave of hate crimes and racist remarks seem to stem from former president Donald Trump's xenophobic messaging, calling COVID-19 the "Chinese virus" or "kung flu" because the initial outbreaks were first identified in Wuhan, China. 
UCSF Statement on Anti-Asian Racially Motivated Attacks
To Our Bay Area Community,
There has been an alarming increase in assaults against the Asian American and Pacific Islander communities, and the University of California, San Francisco (UCSF) strongly condemns these racially motivated attacks.
Anti-Asian sentiment spiked across the country at the onset of the pandemic in 2020, spurred by those who promote conspiracy theories and xenophobia, and we are now seeing a disturbing resurgence. Racial violence and harassment targeting these communities has skyrocketed in recent weeks, striking some of the most vulnerable among us – seniors in the Bay Area. Tragically, an 84-year-old Thai man was fatally attacked in San Francisco and a 91-year-old man sustained grave injuries from an attack in Oakland's Chinatown.
UCSF's commitment to anti-racism in all its forms – against Asian, Pacific Islander, Black, Latinx, Native American, and other communities – demands that we stand up and speak out. We stand in solidarity with the California Asian Pacific Islander Legislative Caucus and join them in calling out these injustices and protecting one another.
We applaud President Biden's executive order calling for greater protections for the Asian American and Pacific Islander community and condemning the wave of racism and xenophobia that accompanied the pandemic.
At UCSF, we will continue our aligned work through our Anti-Racism Initiative to dismantle structural racism in support of all people of color and under-represented groups, within our UCSF community and within the communities we are privileged to serve. 
We know this is a difficult and frightening time for members of the Asian and Pacific Islander community and we encourage you to seek support if you need it from your network or organizations such as the Asian Counseling and Referral Service or ACRS. To help ensure your personal safety, we are sharing guidance provided by the UCSF Police Department, including:
Be vigilant of suspicious persons. Call 911 if you see something suspicious. 
Travel in groups whenever possible, especially at night. 
Avoid poorly-lit or deserted areas when walking at night. 
Stay alert to your surroundings; avoid headphone and cell phone use when walking or waiting alone. 
If you are walking to your car, keep your car keys easily accessible, preferably in your hand. 
If you feel you are being followed, go into an open business and ask for help. 
Keep emergency numbers pre-programmed into your cell phone.
If you are faced with demands for your money or property, especially from an armed subject, comply with their demands in the interest of your safety. 
As we work to combat racism, discrimination, and bias in our country and in our own community, we are resolved to not let these recent events demoralize us. We will, instead, work harder to look after one another as we work to bring about a more equitable and inclusive society.
Sincerely,
Sam Hawgood, MBBS
Chancellor
Arthur and Toni Rembe Rock Distinguished Professor
Mark R. Laret
President and CEO
UCSF Health
J. Renée Navarro, PharmD, MD
Vice Chancellor, Office of Diversity and Outreach
Chief Diversity Officer
Professor of Clinical Anesthesiology and Perioperative Care
---
Additional Statements from UCSF
The BCH Black Caucus stands in support of our Asian and Asian American colleagues at this very difficult moment. While attacks and harassment against people of Asian descent have long existed and have been a tragic aspect of this pandemic since its start, the recent escalation of violence is alarming. We stand in solidarity with colleagues, patients, families, volunteers, partners, and community members of Asian descent, and condemn injustice in all forms.
Together, we are better. Stop Asian Hate.
RESOURCES compiled by APASA
Save Our Chinatowns, which originally started as a fundraiser in early 2020, now works to support local businesses in SF and Oakland Chinatowns.
Good Good Eatz is an Oakland-based organization that supports food businesses across the city by donating to businesses in need, helping them apply for financial relief, and providing social media and marketing expertise.
The Chinatown Community Development Center, which provides housing, workshops, and events for the SF Chinatown community, is currently accepting donations for their Feed + Fuel Chinatown campaign. In partnership with SF New Deal, funds will help provide hundreds of thousands of meals (from local restaurants) to Chinatown residents living in Single Room Occupancy housing.
The Oakland Chinatown Chamber of Commerce supports and promotes businesses in Oakland Chinatown.
Stop AAPI Hate is a reporting center founded by SF-based advocacy organization Chinese for Affirmative Action as a response to rising racism and xenophobia during the COVID-19 pandemic. The center tracks and responds to hate crimes and incidents of discrimination, harassment, and violence.
Other Ways You Can Help:
Donate to the Oakland Chinatown Ambassador Program & Victims Fund, which is raising money for individuals and families affected by the recent increase in crime and assaults. Or volunteer as a Chinatown Ambassador.
Donate to Asian Americans Advancing Justice 
Donate to Red Canary Song, a grassroots collective of Asian and migrant sex workers that organizes in the US and transnationally.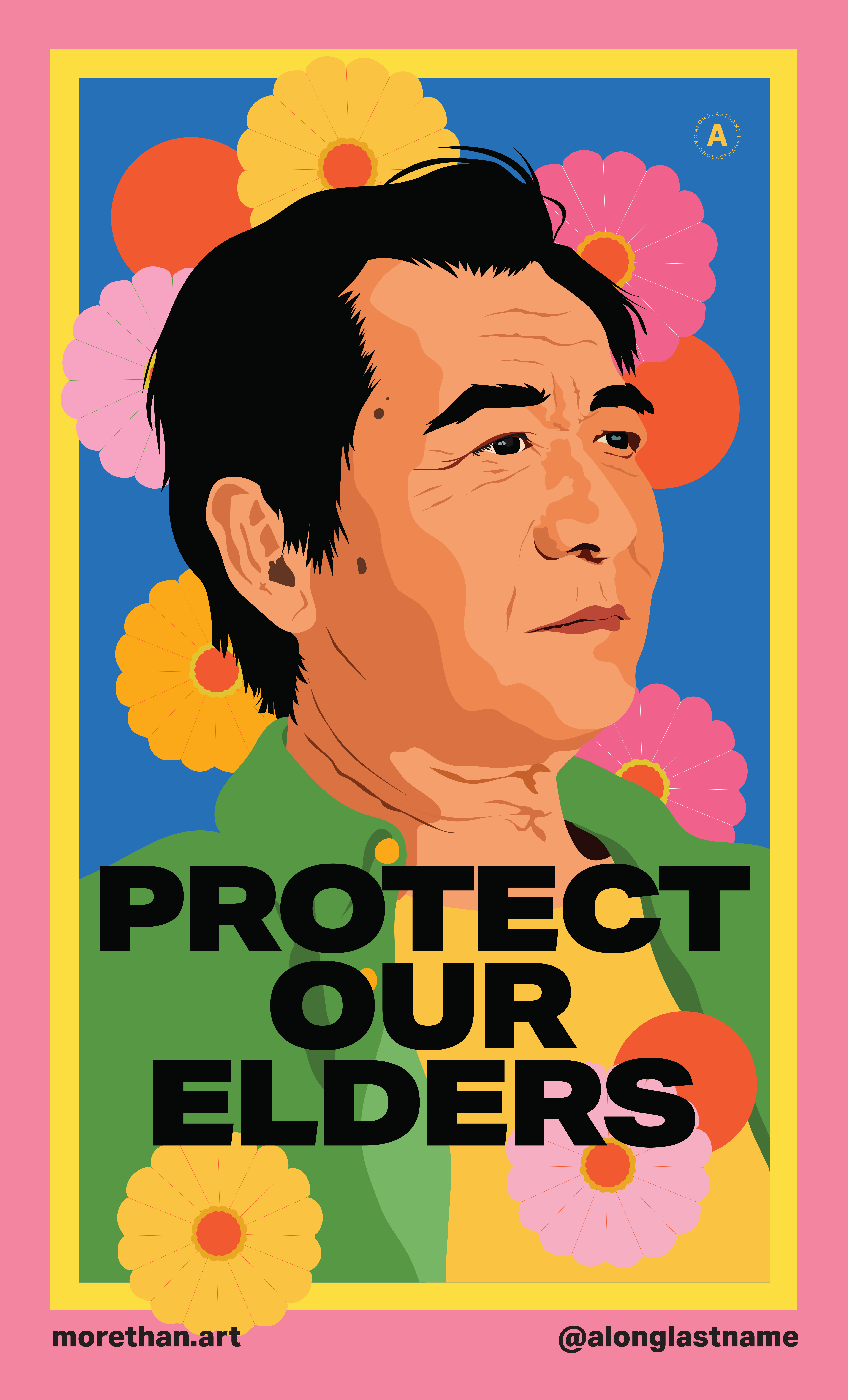 Purchase merch from the Asian X Black X Unity collaboration by Good Good Eatz, Madow Futur, and Tarika Lewis.
Continue to support Asian-owned restaurants by ordering takeout (directly from the restaurant when you can), being kind, and tipping well.
Follow Asians 4 Black Lives to hear about upcoming rallies, marches, and vigils, more ways to donate, and how to stand in solidarity with both the Asian and Black communities.
Report any hate crimes you might witness to Stop AAPI Hate using this link.