A Joint Statement to address justice and inclusion for AAPI at UCSF was developed by a new coalition of the various UCSF Asian groups, students, staff, and faculty against anti-Asian hate and exclusionary practices. The Joint Statement outlined 6 recommendations and a proposed action plan intended to make a positive impact on the learning, clinical, research and working environment for AAPI, and to further advance the DEI initiatives at UCSF. The joint statement was endorsed by over 20 campus departments/groups and more than 2000 UCSF community members including our students/learners, staff, faculty, and researchers. The Joint Statement was presented to UCSF Chancellor Sam Hawgood and his leadership team on June 24, 2021, to discuss a plan to address the 6 recommendations. 
This is a historical moment for all AAPI at UCSF. The COVID-driven verbal and physical assaults since March 2020 have angered and terrorized many in the AAPI community at UCSF beyond their tolerance limits, giving a burst of strength and courage to unify us as a strong coalition that crosses all socioeconomic, educational and status divides. It is the goal of the UCSF AAPI Coalition to collaborate with our communities and allies to use the Statement and the Appendix to strategically address some long-time deficiencies and issues affecting our AAPI community. We are only at a starting point, and more action items can be developed later.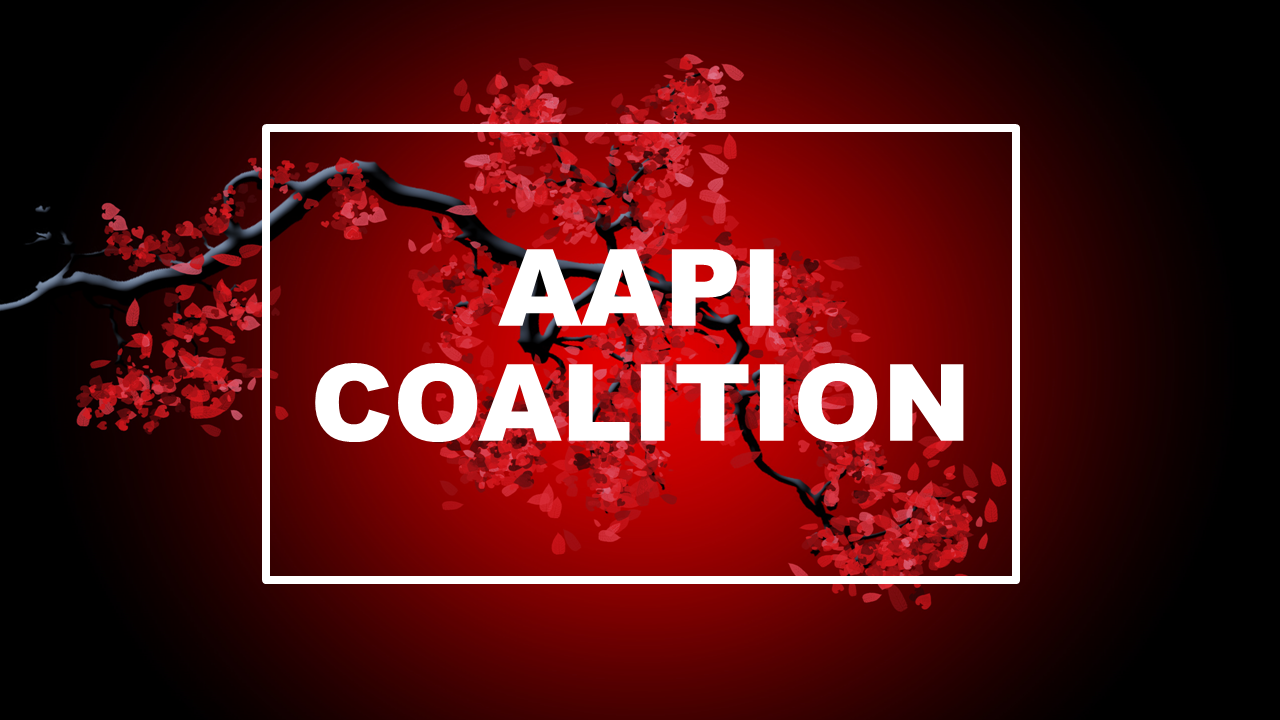 Read the full Joint Statement
---
UCSF AAPI Coalition Recommendations
The recommendations outlined below build on efforts of an earlier letter submitted to Chancellor Hawgood and President and CEO Laret by the Asian Faculty Leadership Group and the Asian Health Institute, as well as Asian Pacific American Systemwide Alliance's (APASA) communications with Vice Chancellor Navarro. Please refer to the Appendix below for more details on the proposed action plan.
1. Raise Awareness: Increase the awareness and understanding of the AAPI history and culture, dispel AAPI-related myths, and to affect changes in the perception of AAPI. In addition, ensure adequate AAPI membership representation in the various UCSF institutionwide groups and initiatives.
2. Collect and Disaggregate AAPI Data: Improve data transparency and reporting by race on a regular basis, with the AAPI data further disaggregated for students/learners, employees, patients, and research participants.
3. Strengthen Language Access for Patients and Staff: Improve AAPI threshold language translation and interpreting around patient access, healthcare, research, and business practices.
4. Break the Bamboo Ceiling for AAPI Faculty and Staff and Salary Equity: Increase AAPI representation at the senior and executive level management positions across the institutions, along with training and support.
5. Include AAPI when using the "URM" Term in DEI Initiatives and Communications: UCSF has adopted an outdated definition from the original definition of Underrepresented in Medicine (URM) by the Association of American Medical Colleges (AAMC). But since the June 2003 Supreme Court's decision on Grutter v. Bollinger, AAMC has broadened their definition of URM to mean "those racial and ethnic populations that are underrepresented in the medical profession relative to their numbers in the general population." AAPI should not be excluded in the URM category given the 27% of UCSF AAPI faculty in San Francisco with a 36% AAPI population.
6. Build Student Pipelines and School Admissions: Recruit bilingual students to become interns to build pipelines of future bilingual healthcare workers to be in concordance with the language needs of the 35% AAPI in San Francisco (where half experience language barriers).
All actions count and matter. The above recommendations will enable UCSF to embrace our principles of community and PRIDE values. To quote Dr. Renee Navarro from the recent Annual Chancellor's Leadership Forum on Diversity and Inclusion, "We are not in a moment, we are in a movement."
---
The AAPI Coalition is recruiting members of the UCSF community to participate in crafting a vision to advance the Joint Statement goals. If you are interested in joining any of the committees that will focus on these goals, please indicate your interest by completing this form. You will be contacted in the coming months by the committee lead to schedule group meeting times. Time commitment will be determined by the committees individually.